Contacts and information
infoline: +421800601821, available 8:00 AM – 6:00 PM Monday-Friday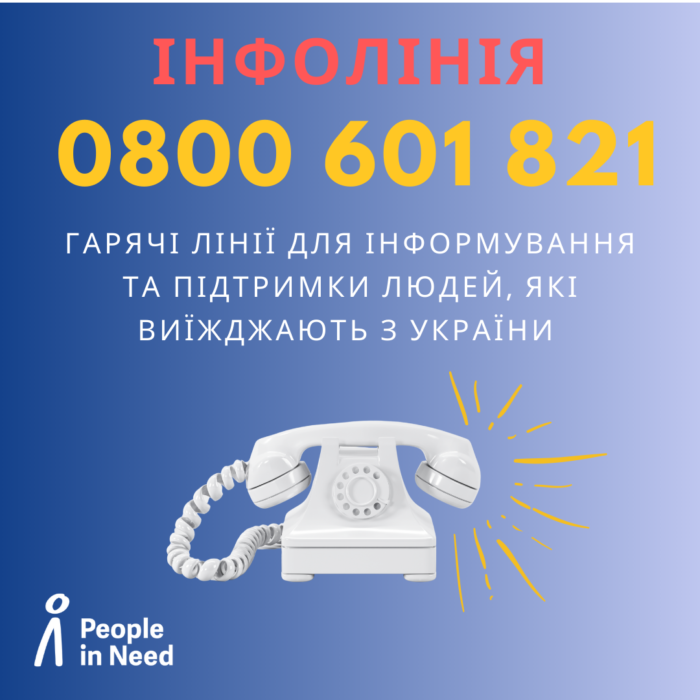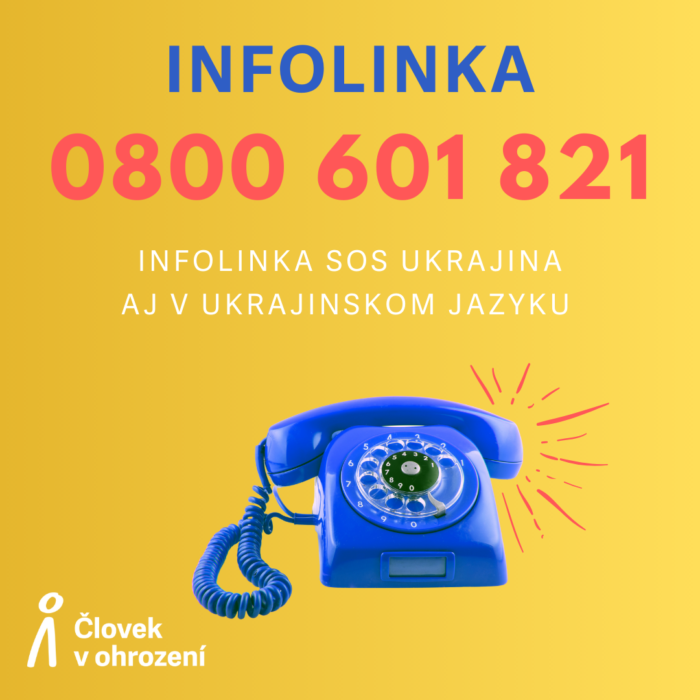 I NEED HELP – questionnaire for those who come to Slovakia from Ukraine and need help in Ukrainian and English languages
I OFFER HELP – questionnaire for those who want to help as VOLUNTEERS, provide ACCOMMODATION for people on the run If you have any questions about volunteering, please contact: dobrovolnici.ukrajina@clovekvohrozeni.sk
INFORMATION FOR PEOPLE FROM UKRAINE COMING TO SLOVAKIA -link to official information from the Slovak state authorities in the form of frequently asked questions in Ukrainian, English and Slovak
Contact for media/press +421948 788 328, lenka.kacmarova@clovekvohrozeni.sk
Contact for donors, companies: +421 948 292 829, kristina.jedina@clovekvohrozeni.sk
Help People from Ukraine
I WANT TO DONATE – a site where you can contribute to humanitarian aid for people affected by the conflict in Ukraine.
Thank you for every gift.

The military conflict in our neighboring country has been the biggest security threat in Europe since World War II. Civilian casualties are reported, large cities are leaving thousands to save lives.
For actual information follow our social networks.
We have been helping in Ukraine for a long time.
After the tragic events in Kiev's Maidan in February 2014, we were the first in Slovakia to announce a collection to help Ukraine. First, we worked with the renowned movement of Ukrainian doctors and volunteers Narodnyj gospital, which set up field hospitals and provided medical care. Already in March 2014, the collection financed medical supplies and materials for people injured during the Maidan events. In cooperation with the Ukrainian organization SOS Vostok, we also helped to evacuate people from combat zones, but also to provide legal, medical and social support to displaced people.
Later, we made sure that the old people living alone in the deserted villages could survive the winter in the warm environment. We repaired houses damaged after the fighting. We helped children and parents deal with psychological traumas from the conflict. We made sure that hospitals, schools and nursing homes near the contact line had a constant supply of clean water. Before the war we were working to strengthen democratic principles in Ukraine.
The situation in our neighbors affects us all the more.