Our World is becoming more interconnected, more sensitive to any flutter of the butterfly's wings. Each of us somewhat impacts the people's lives on the other side of the globe, just like people from different parts of the World affect us. To better understand these connections and be able to change the environment around us and the entire planet positively, we need to understand better the processes that govern it.
Global education seeks to bring together the complex relationships of the interconnectedness of societies, countries, cultures, history, the environment and economies in today's globalised World.
Global education is not just about knowing global topics but also about developing the ability to think critically, look at things from different perspectives, express one's own opinion, work in a team, resolve conflicts, or form attitudes. It brings new participatory didactic and methodological approaches. It helps people to be better prepared for life in a dynamic, interconnected and globalised World.
It is essential that education in schools is not only theoretical but leads to the practical use of acquired knowledge, competencies, skills, and attitudes in real life. We strive for this in global education that leads to greater empathy, solidarity, respect and responsibility.
Since 2004, we have been creating methodological-didactic materials, connecting, training and coaching teachers, supporting, analysing and recommending measures for the good implementation of global education in formal education in Slovakia. During that time, we have directly supported more than 3,000 teachers, tens of thousands of students, and we actively cooperate with institutions, donors and the media.
One World
One World is famous as the Slovak international documentary film festival, which focuses on global issues and human rights. For more than 20 years, it has brought dozens of documentaries, discussions on current topics, photographic exhibitions and concerts.
But One World is no longer a mere festival. It is a comprehensive educational program that addresses human rights, the environment, society, development, poverty, interpersonal relationships and the impact of technology on our lives through documentaries.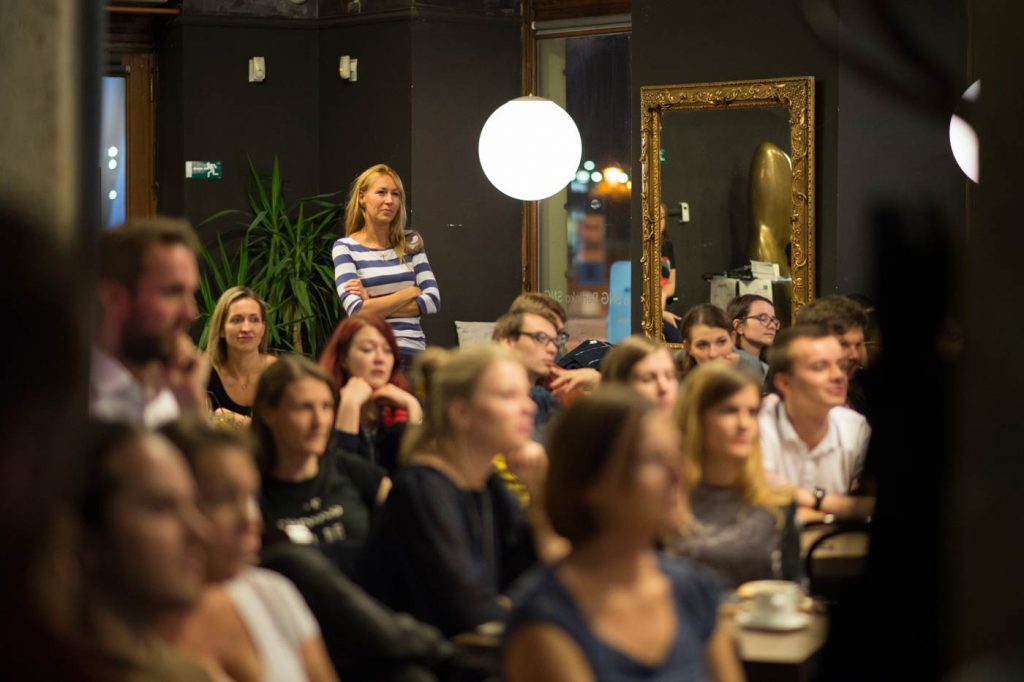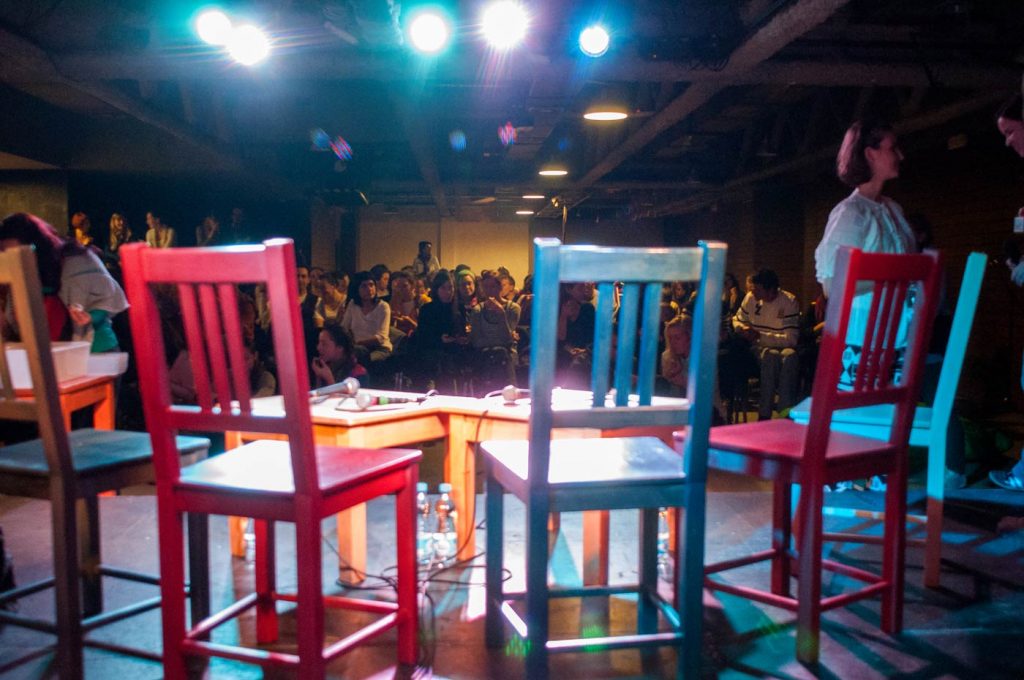 We use a documentary film as a tool to evoke questions, doubts, reflections on our daily reality while trying to find answers to questions of the future and motivate people to make a positive change in their surroundings.
The rich accompanying program includes discussions, exhibitions, readings and various specific activities related to human rights. An important dimension of the festival is its emphasis on cooperation with partners, ethical fundraising, green operations, and the involvement of a large number of volunteers.
Within this program, we organise a large One World festival in Bratislava. Thanks to our regional partners, we screen films in almost 20 places in Slovakia from Vranov nad Topľou to Malacky, we use documentaries to open sensitive topics in schools and last, but not least we activate communities for screenings and debates on important topics.
More information can be found on the One World website.